With the release of the Pixel 4 this past October, many people were left wanting some more and different from Google. Before the Pixel 4 was announced, there were many renders that had many (including myself), for the new Pixel 4. Here is one of the leaks we all wished was the actual Pixel: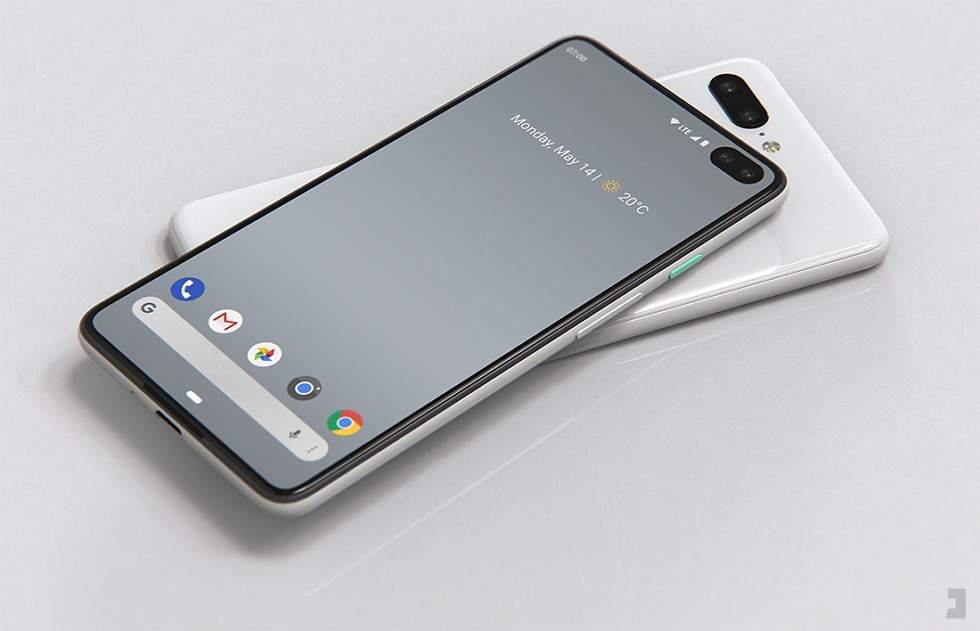 Everyone was super excited after seeing this render, since this design language is actually really nice. But once the Pixel 4 was actually released, it did not look as good as some of the renders showed. But maybe there is hope!
Thanks to 91Mobiles which published some renders based off of the information from Onleaks, this is what the Pixel 4A is going to look like when it comes to the market:
From the looks of it, it looks like Google will be shrinking the bezels on the display, which means maybe no Soli, and going with the punch-hole display that Samsung went with on their Galaxy S10 series. The back of the render also has the fingerprint scanner, which means more than likely no Soli on board. Taking a look at this though, Google should've used this design for the Pixel 4 and skipped on Soli, because this looks so much better!
Based off of the report of Onleaks, the Pixel 4A is also going to carry a 3.5mm headphone jack as well. If you ask me, the 4A is actually looking more attractive than the 4 right now. Here is a video of the render below:
Other specs that the Pixel 4A is said to have are a 5.8″ inch screen and speakers fire out of the bottom. The Pixel 4A is set to be released around Google IO time, which is May 2020. We can't wait to see more leaks of the Pixel 4A!